****************************************** 
 UPDATE - My USB interface is complete and is now fully functional with my Home Automation prototype that I can run from ANY PC anywhere in the world VIA the internet. See new content at the bottom. Below is the starting point of the entire project.
****************************************** 
 First stage complete.
The idea is to control up to eight devices (TV, stereo, Christmas lights, etc.) all from my PC or from anywhere in the world via internet (the beginnings of a "Smart Home System").
I wrote the program in BASIC (don't laugh) primarily because the parallel port cannot be directly accessed with an NT based OS (XP or Vista) so I have a dedicated Windows 98 machine. An example of my program –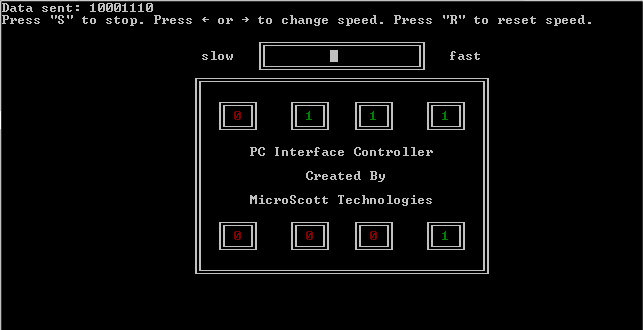 This is the final concept -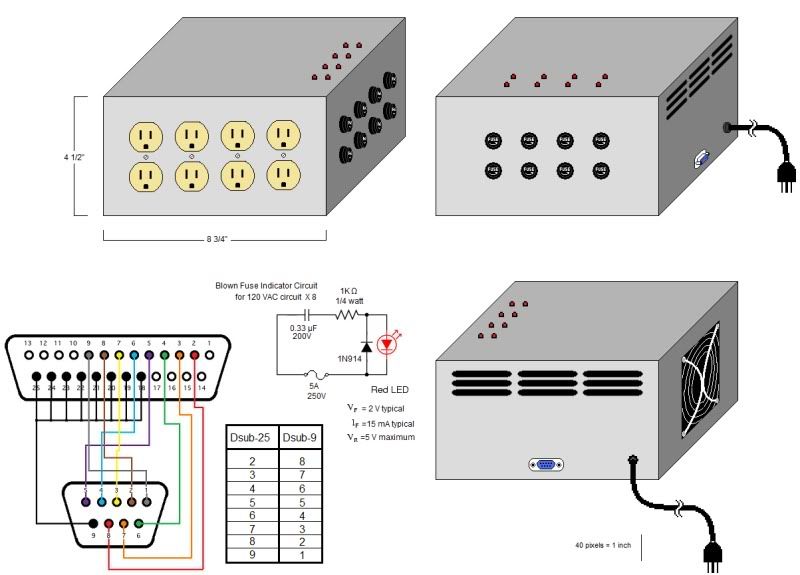 The layout I made in Eagle CADsoft PCB software-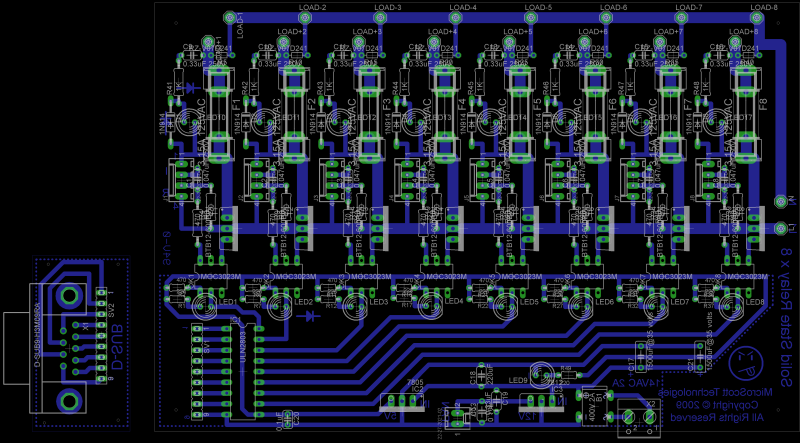 My board-
Silkscreen -
Most of the parts-
Partial assembly of the board -
Close ups -
Adding more components -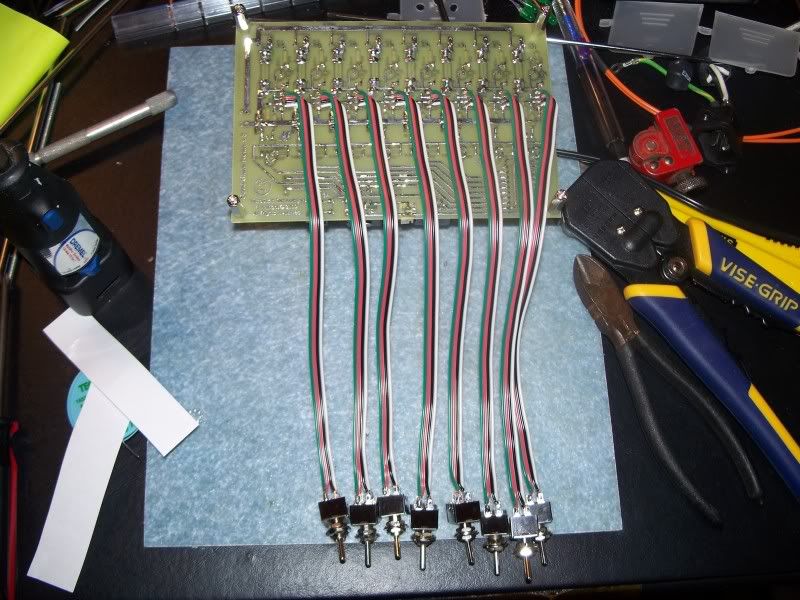 The case -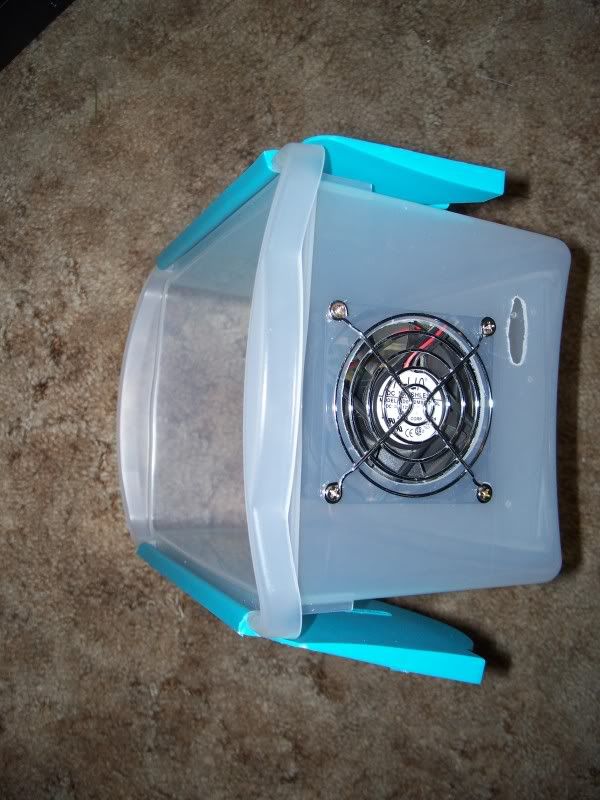 Final assembly and testing -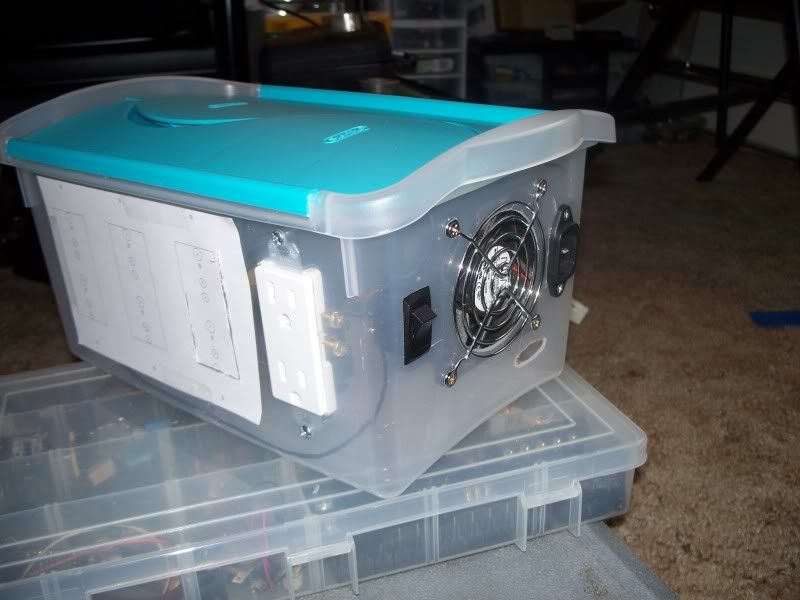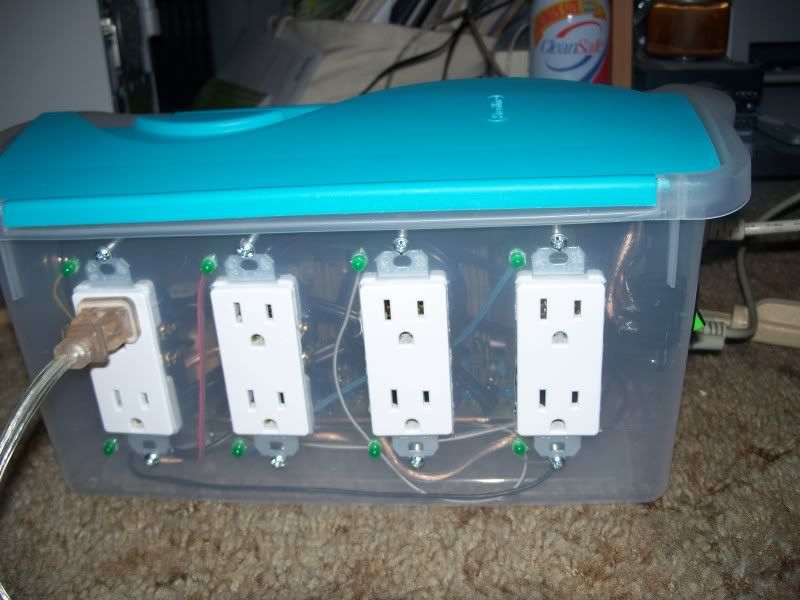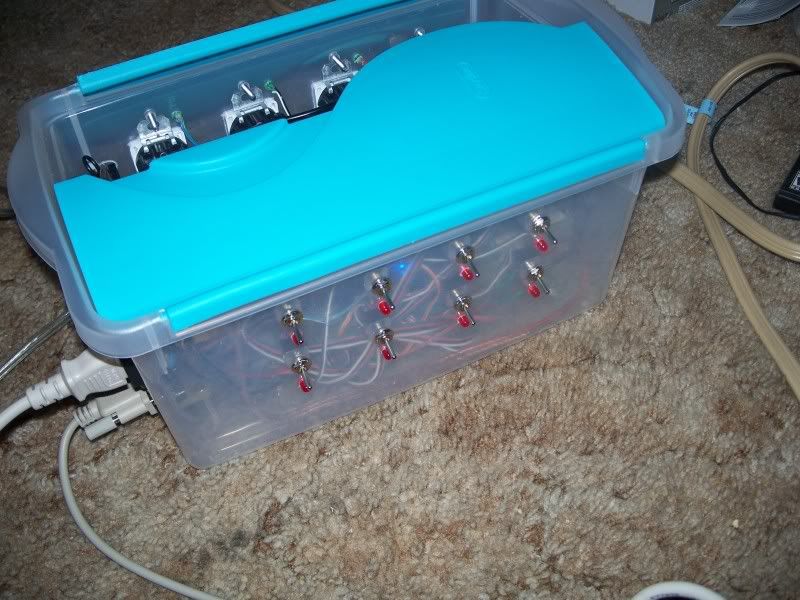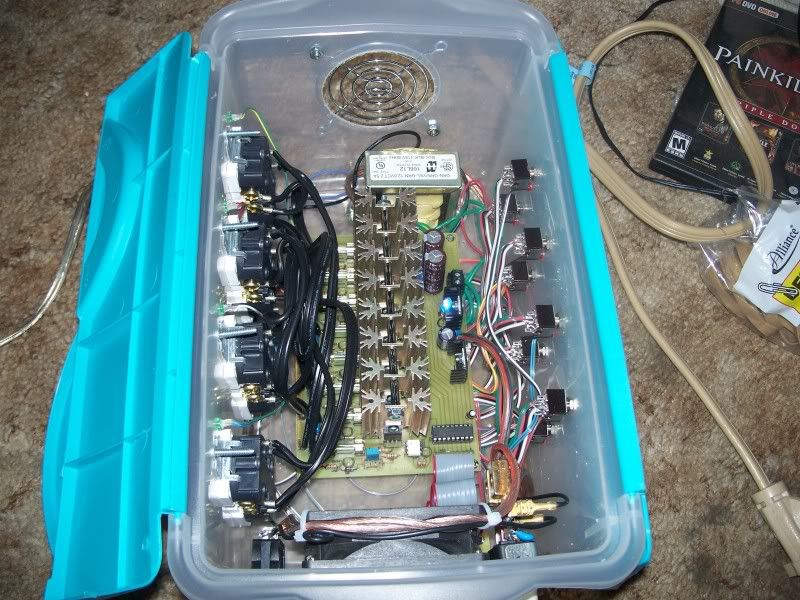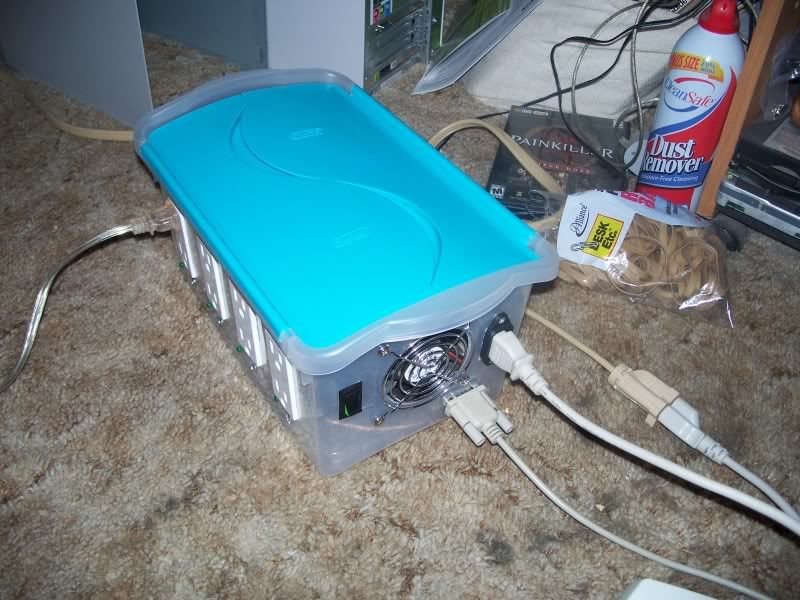 The red LEDs are "blown fuse indicators", the switches are to select between inductive/resisitive loads and the green LEDs indicate an energized outlet. Surge supression circuitry is also employed.
Some testing -
Final test – randomized and speed adjust
My computer controlled Christmas tree:
__________________________________________________________________________________________
****************************************** 
UPDATED MATERIAL!!
******************************************
My new program written in VB. It's been updated since the video below was taken with new controls. It has an automatic "available COM port" listing drop box and all of the features shown as well as the integration of an ATI Remote Wonder RF remote control. A limited beta version can be downloaded for free on my links page.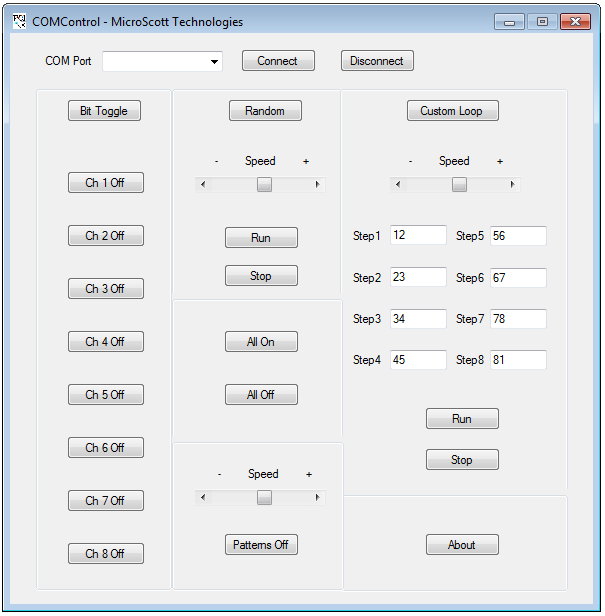 My program in action. 
With the ATI Remote.
 An ATI Remote Wonder RF remote and USB receiver.
Latest ATI Remote video 
  The USB to D-SUB 9 pin converter using a DLP-IO8 8-channel data acquisition board.
Another angle.
100% home-made start to finish (with the exception of the DLP-IO8). This project all started on May 5th, 2009 and was fully completed, tested and totally kick-ass on July 20, 2012. I can successfully control eight devices/appliances from my PC, with a remote or anywhere in the world VIA an internet connection. The next step is full scale in a breaker panel to control lighting and other devices hopefully controlled by a Rasberry Pi. 
My latest program I wrote. A programmable timer for each outlet.